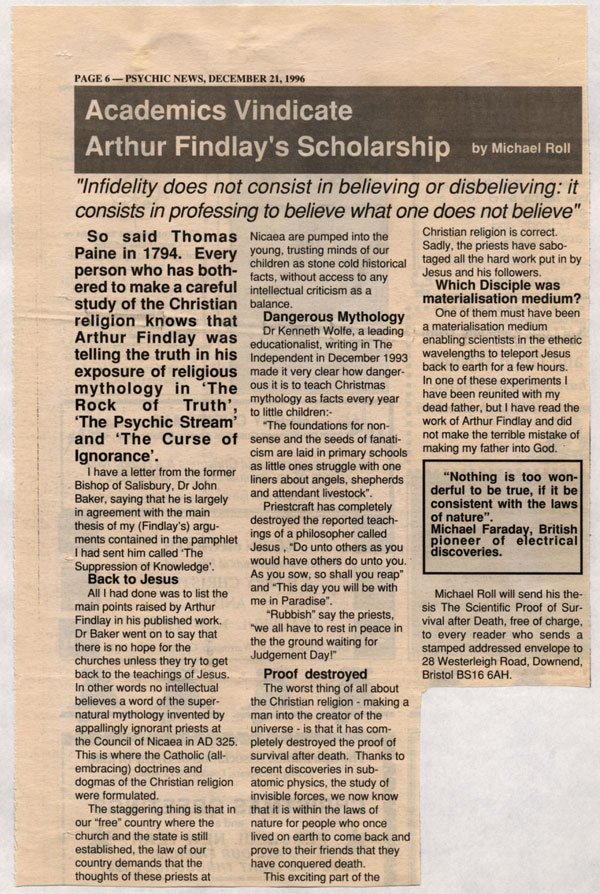 | | |
| --- | --- |
| Related material on this site: | |
The Curse of Ignorance by Arthur Findlay (1947), published in two volumes, and details of some of Findlay's other works.
This is the true history of mankind, totally different to the pack of lies taught in a country where the Church and state are established. This passage sums up just how badly the British people have been deceived:
"Such, however, is still [the Church's] influence that this book, which tells the story of the past honestly and fearlessly, will be kept out of our schools and universities by the authorities, and consequently, only in later life will those with enquiring minds discover the truth."
Findlay finishes with a call to the people of the world to throw off the shackles of priestcraft, to make a choice between two paths:
"One is the Secular way (non religious) and the other is the Theological (religious); one is the Democratic and the other the Despotic; one is the sane and the other the insane."
Resignation over ban on Findlay Literature - An article from Psychic News (December 12, 1995) (JPEG file, 145KB)